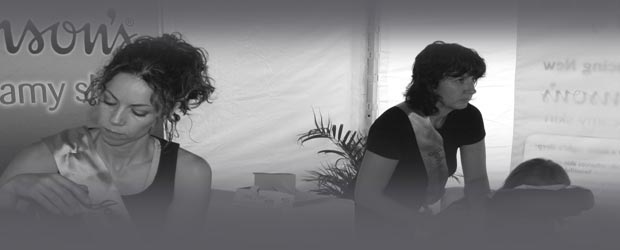 Events
Energise your customers, enhance your brand and boost your performance.
Our Events massage service is cost effective and will help your Company maximise the return on your marketing investment. Our Events service focuses on promotional and PR events, trade shows, product launches, exhibitions and conferences.

adds an extra dimension to corporate and private functions, pamper and health awareness days and celebration parties.
Benefits
Raises the profile of your stand and attracts more people

Potential clients become more receptive to your product / service after a treatment

It is a quick de-stress, re-energising and focusing delegates, perfect for the busy conference environment

Provides an effective marketing tool for health initiative days, ensuring that your Company's message is remembered

Pre and post sports and charity events treatments, help participants and athletes to prepare or unwind, and prevent injury

A great taking point at your event or party and is a great crowd pleaser